Dear Family and Friends,

I hope this letter finds you doing well. This has been a very busy and rewarding year.

I spent four weeks in New Zealand in March and April. This was a business trip. Earlier in the year, my application for a New Zealand Business Visa was approved to start my relay races there. So I went over and drove all over the North and South Islands (gas was over $8 a gallon) to try to put potential relay routes together, and to talk to the managing agencies to see what obstacles the races might face.

The trip was a great success in that I designed routes on both Islands, but my initial discussions with the NZ Roads department concerned me on whether they would permit this type of race. Plus, the ability to implement and promote the race from the U.S. finally overcame my optimism. So it is still in the back of my mind, but back to the fantasy stage.

But it wasn't a waste, as I saw parts of the country I had not visited before and visited Kiwi friends I had not seen is several years.

I'm going back over again in February for another four weeks, but this will be a combination of backpacking and working remotely on my business.

The spring and summer was occupied with work. I started a new race, a one-day 50-mile relay between Fort Collins and Boulder. The day before the race in June, the High Park Fire started. That afternoon, is was a small fire NW of Fort Collins, but when I walked out the door race morning at 4:15 AM, the fire had blown up overnight, and Fort Collins was under a blanket of smoke. It was difficult to breath the smoke was so thick. After hearing from friends that the smoke was just a bad 15 miles south, I decided to cancel the race. Participants were very understanding considering the situation. As you may have read, the fire ended up lasting over a month and destroyed a couple hundred homes. To make some good out of a horrible situation, we donated what would have been the proceeds of the race (over $3000) to the Larimer Humane Society, and the three volunteer fire departments in the affected area.

The rest of the summer was spent on my other relay races and the growing race timing part of my business. I did more High School cross country races this year which I really enjoyed.

This fall I've been working hard on three new races I'm planning for 2013. The first is the Heartland Relay that will be from outside Des Moines to Omaha; 65-miles of it will be on a rails-to-trails. The second, the Sierra Nevada Relay, is a race I've been working on for two years in California. It will start on Donner Pass and finish at Lassen Volcanic National Park. The third was a last minute decision. Dennis, my brother, and I used to run the Colorado Relay that was organized by Outward Bound. They sold the race and the new owners changed the route to allow it to handle more teams (i.e. make more money). But the new route eliminated the best part part of the route - single track trails that included going over an 11,000 foot pass. So I decided to try to revive that route and then to modify the second half to avoid copying the existing race. So far, so good. Since it will be in mid-September when all the Aspen are golden, I'm calling this relay the Flaming Foliage Relay. All three routes are really scenic so I'm hopeful they will be appreciated by runners.

I did manage to sneak in a quick trip in mid-December to Kauai. I backpacked the Kalalau Trail on the Na Pali coast. This was a return trip that I did twelve years ago. It was as beautiful as I remembered.
| | |
| --- | --- |
| | |
| | |
| | |
| Scary exposed section of trail | |
| | |
| | |
| | |
| | |
| | |
It's a really fun time to be in Denver right now because of this man: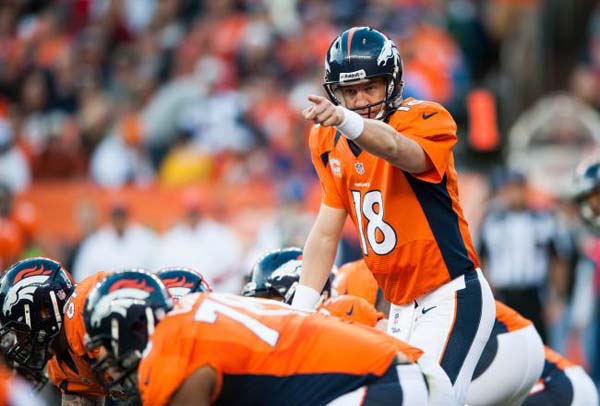 The road to the Super Bowl goes through Denver! As exciting as the playoff win was last year against the Steelers, most of us knew that the Broncos were incredibly lucky to get that far. But now with a real quarterback... I can't wait to go to the playoff games that start in a couple of weeks.
And then of course, there are my three buddies below. It took many attempts and treats to get them to sit still to take this picture.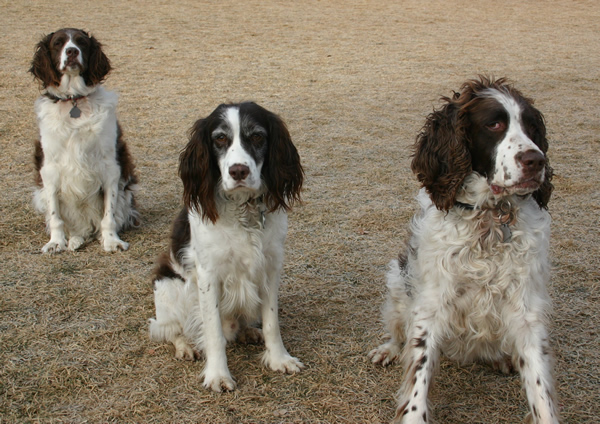 Eddy, Marley, Billy
I hope your year has been a good one and I wish you the best for 2013!
Paul, Eddy, Marley, and Billy
PS - I would like to make this one plug. This year I installed solar panels on my house through SolarCity. The system has only been turned on for a couple of weeks but I'm very happy with the performance. What I've learned so far is that during the winter solstice, the system will generate about a third of my electrical needs. I'm excited to see what the system does during the summer!
SolarCity does not sell their system, they lease it to the home owner, so it is just as affordable as paying your monthly electrical bill (your average monthly utility bill will actually go down). Plus, any generation of energy without the use of fossil fuels is a great thing. If interested, drop me a note and I'll be happy to share my experience with them.
This is an image from the web of the performance of my system.